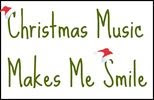 I woke up this morning feeling tired, headachy, and gross thanks to all the IV meds. For some reason I thought it would be a good idea to still try to make it to my class so I hit the road and went to spanish class… all the while feeling completely out of it… and it didn't help that it was in another language either! LOL
I got home completely exhausted and tried to get some rest in between doing my treatments and hooking up meds… That didn't work with the nurses calling and machines going off and getting texts from friends at school. But I managed to at least take it easy through it all!
My good friend Steph who is in her sophomore year in nursing school came home from boston to visit. She is such good company when I'm sick and loves to learn about all the stuff I'm doing (my CF inspired her to go into nursing school). We caught up on our exciting lives and watched Ellen and Oprah while my nurse came and changed my dressing and drew labs. Just having some company was really nice.
I'm realizing how good my friends are through all of this. I have been getting so many texts/facebook posts asking me how I am and seeing if I need anything. I skyped with my roommate and our dorm neighbor last night and they made me laugh and kept me updated on all thats going on at Stonehill. I'm going to have them over next week when I'm feeling better for some company with dinner. 🙂
I realized today that the radio is playing some christmas carols! Though I usually refuse to listen until after thanksgiving, I can't help but turn it on. There's something about the christmas season that just puts me in a good positive mood, something I need when I'm not feeling well!
http://thesowhatlife.com