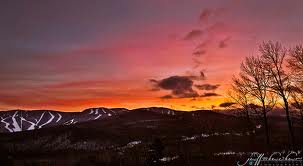 The end of December marked the end of my fifth semester of college… meaning there are only 3 semesters left until the reality of the real world sneaks up and smacks me in the face. Though I am hopeful that my life expectancy will expand far beyond the current expectancy for CF, it's hard not to think of my life as a whole as already halfway over too. This is a lot to swallow as a 21 year old who hasn't even had a taste of "real life" yet. Recently, so much has been running through my mind about how to fit a typical 80 years into 20. It's weird to think like that, but that's the reality of CF. One of my good friends and I were having a heart to heart about CF recently and she asked me what I most afraid of…. I said I was afraid I wouldn't get to fit everything in, that I didn't want to have any regrets if my life is ever cut short.
Most 21 year olds don't think of their lives as halfway over, they are at a point where their adult lives are just beginning, where there are years and years to figure out your place in the world, your destiny, your fate. My life is on fast forward, with an uncertain future ahead of me. To add to the confusion, I am teased with the possibility of a breakthrough treatment for CF. My hopes are raised at one point, then I must wait what seems like (and sometimes is) years for good news, all adding to the uncertainty of where my life is going.
This worrying about the future problem has been a recurring problem of my life and as I enter different stages of living it gets more and more difficult. It started as a minor nuisance when I did a project on CF in the 5th grade. As I read about the life-threatening aspect of CF, my mom reassured me, "Anything in life can be life threatening. Anyone could be hit by a bus tomorrow!" (she might not even remember saying this, but it's always stuck with me). So it never really bugged me. I was 11 and invincible. And as far as I cared, the chance of my life being threatened was as great as anyone who didn't have cf. I just happen to have the reminder of that fact every day.
Worry never robs tomorrow of its sorrow, it only saps today of its joy. -Leo Buscaglia
What I've come to realize is that my constant fretting about making plans for the future gets me no where. I gotta live for now (theme song of my life: Live For Now, Daphne Willis). The only thing that is for certain is today so it's important to make today count and worry about tomorrow when it gets here. The truth is, we can only accomplish what we may right now, the only time of certainty. What will happen tomorrow, will happen tomorrow. So its important to live our lives with purpose, so that if we were to get hit by a bus tomorrow, there would be no time for regrets. While it's important to have goals and strive to be a better person, to plan for and to have amazing experiences, and to live the life we imagine for ourselves… it isn't about achieving all of those things we want to achieve, it's about making the most of today, it's about the journey. Maybe I won't fit everything I want to do in my life in the next 20 years, I will never know. What I do know though, is that if I make every day count, I won't encounter my greatest fear: having regrets at the end of my life.
Yesterday, I had an incredible day. I woke up early, skied for the entire day with my boyfriend. I took time to pause and look at the beautiful Maine landscape at the top of each trail. I felt the blood pumping through my body as I sped down my favorite double black diamond trail. I laughed more times than I can count, so much so, that my abs hurt at the end of the day. I went for a run. I ate delicious food, and I slept like a baby. These are the kind of days that count. These are the kind of days we should be having every day. It's all about appreciating the little things, like the corny jokes my boyfriend cracks, the gravity that glides me down the mountain, the feeling of taking off my ski boots at the end of the day, and the beautiful sunset over the mountains on the drive home. Yesterday was the kind of day when I simply forgot about the future, forgot about where I had to be and what I had to do in the next 2 hours, and just lived for now.


http://thesowhatlife.com