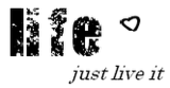 As you all know, I'm one who embraces each aspect of every day. Since I'm in college now, there are new things I can enjoy.
Walking back from class with the sun shining, admiring the beautiful campus surrounding me
Hanging in the common room with friends
Cheese tortilini on sundays
Being in the library or on the quad (grass) reading philosophy listening to Jack Johnson and Jason Mraz
An intense conversation about the meaning of life in philosophy
Laughing/Talking at 1 am with my roommate before bed
Getting Mail ([My name] Stonehill College, 320 Washington St Box 1541, Easton MA 02357) 😉
Seeing a friend and saying hello
Laying in the grass with friends
Getting a text from a friend in high school reminding me of them i.e. "Lauren, I just drove by Providence Place and I miss shopping with you!!!"
Realizing I have some free time and taking a nap in my amazing comfy bed
Candy bars (they aren't as accessible here, so when I have one it's delicious)
Warm Delights Brownies (we bought some at Target and they were the most easy delicious snack last night!!!)
Laughing so hard that it makes people laugh.
I feel really content here, like I was made for college. I'm so comfortable with my new friends and new experiences. It's easier than I thought to balance my CF care with college life. I'm just enjoying the experience, I don't know what I ever did without it!
http://thesowhatlife.com