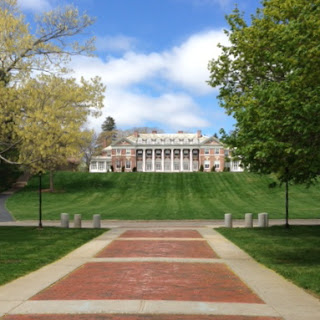 Since being freed from my PICC line, Stonehill has become a bit more incredible. There is nothing like missing out on 2 weeks of living on campus to really make you appreciate how perfect the college experience is, especially at Stonehill. Laying out on the grassy knoll in front of our house, walking by the blooming trees, stopping to chat with random friends, and finishing that last final becomes all the more sweet when you've missed it!
Now, here we are with less than 2 weeks until graduation and I'm finding myself trying to soak up every last bit of Stonehill that is left. Luckily, the sunshine and warm weather has allowed for maximum fun and minimal stress (or could that be that I was done with finals last Thursday?). As friends check off things from their "Stonehill bucket list" and I STILL refuse to do the "Stonebridge Challenge" (when you stay up all night and get the early bird special at the local breakfast place… I say who the hell wants to be tired all day just for cheap breakfast? #cfprobz), I find myself holding onto every piece of Stonehill for dear life. It is like leaving your home forever, because this place has become a home for many of us seniors.
So with these less than 2 weeks left, we have to stick together and do what we can to make our time at Stonehill a lasting memory. Here's to making up for all of those nights we stayed in studying, writing papers, being lazy and for when we were just too tired to dance. Here's to taking time to be with friends, to laugh at the weird stuff we did as Freshmen, to relive those nights that some of us "forgot." Here's to our last trips as Stonehill Students and Hill Card users to Daddy's Dairy, Bertuccis, Stoneforge, Owen's, Marriachis, and of course the late night trips to Taco Bell (seriously the new churros are the best). Here's to prayers at the Grotto, walks through the sheep pasture, Borderland, the nature trail, and runs through the secret trails around campus. And here's to the final memories at Stonehill that will make our senior year feel a little bit more complete: whether its saying goodbye to your favorite professor, hugging an underclassman who you very well may never see again, having your last Taco Tuesday, or taking it all in during Cape Week as you spend time with your classmates who you'll never live a stone's throw from again. Without the stress of school work holding us down, let's take the time to enjoy time with friends without distraction. From now until the day we receive our diploma, let's live life together at Stonehill with all we've got. So that when May 19th comes, we are ready to walk away.
http://thesowhatlife.com